The JEKL Institute is a 501c3 non profit missioned to embrace the uninitiated scholar in order to change the face of STEM forever. JEKL's vision is to be the global model for how we close the gap between access and real opportunity, filling seats at the decision-making tables with those who are missing from them today, primarily women and people of color.
By providing resources and access to STEM programming and professionals, including designers and artists, we are empowering dreams and changing realities. 
The JEKL Institute launched its first program in 2014 as the JEKL Foundation. Through our global partnerships and our programs, we have impacted the lives of 10,000+ scholars across the globe!
Founder & Chief Visionary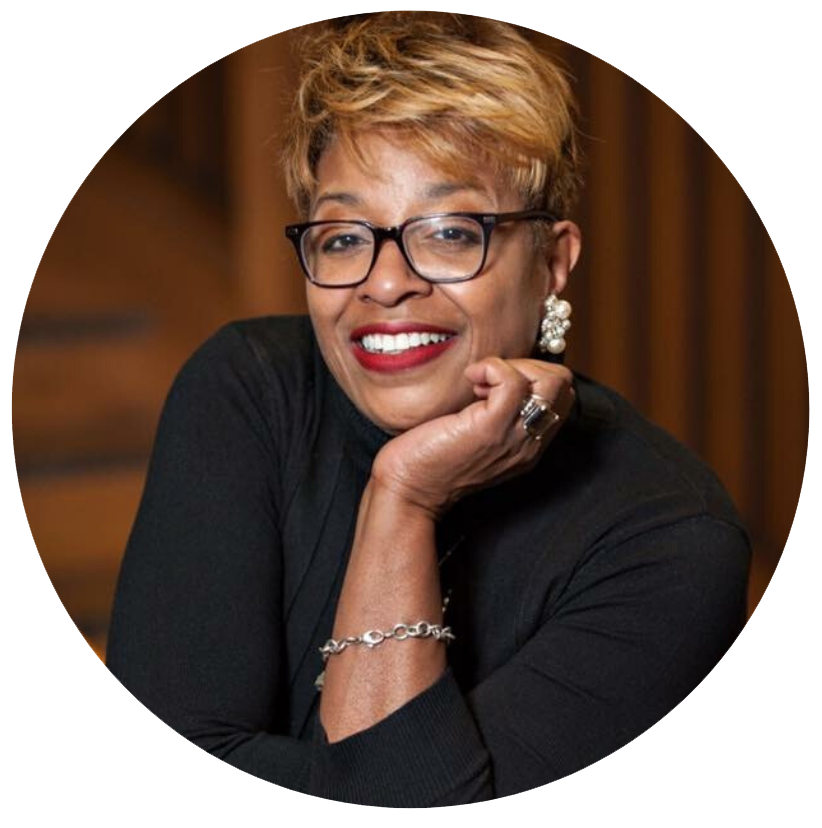 Antoinette "Toi" Massey is an award-winning community leader, internationally recognized speaker and STEM professional, mentor, author, successful entrepreneur, and a former senior engineering executive hailing from industries of nuclear energy and aerospace. The continuous disproportion of women and students of color in STEM disciplines set her on a mission to embrace the uninitiated youth. Toi is the Chief Visionary Officer and the founder of The JEKL Institute for Global Equity & Access, a non-profit founded to support a two-generation (2Gen) STEM ecosystem model intended to address disparities in STEM by exposing, engaging, and empowering communities with the tools to achieve success in STEM.
A proud native of inner-city Detroit and its public school system, Toi graduated from the Xavier University of Louisiana with a BS in Physics and as a Department of Energy Fellow achieved a Master's in Mechanical Engineering with a concentration in Nuclear Engineering from Howard University in Washington, DC.
Toi is recognized as a subject matter expert in the development, implementation, and deployment of STEM curricula and works with corporations, public and independent school districts across the country, and non-profit partners around the globe. Toi has partnered internationally to launch STEM camps in Guinea, West Africa, and an all-girl mentoring group in Uganda, East Africa. A twice invited guest to the White House during the Obama administration, Toi's expertise was sought to create a model for addressing disparities and providing solutions for closing the gaps in STEM education across communities of color and STEM professions in America. Toi serves the National Science Foundation as a selected reviewer, an annual invitee to the White House HBCU Presidents Week, and maintains correspondence with the US Department of Education White House Initiative on Historically Black Colleges & Universities.
A Certified Six Sigma Black Belt, Toi is a member of The Society of Women Engineers (SWE), National Society of Black Engineers (NSBE), Delta Sigma Theta Sorority, Incorporated, the Denver (CO) Chapter of The Links, Incorporated, and Jack & Jill of America. Toi's speaking credits include MyCEO Beauty, Brains, & Business Conference, The Circle City (IN) Chapter of The Links, Incorporated Real World Real Girls Conference, and Jack & Jill of America Central Area Teen Summit. Keynotes include UC Long Beach, Colorado School of Mines MLK Celebration, Opening Minds USA Early Childhood Education Conference, the College of Charleston, SC, and the Annual Women in Engineering Conference. She is an award recipient of the Denver Chapter of My Brothers Keeper, the 2018 State of Colorado Martin Luther King, Jr Humanitarian Award, and the 2017 Outstanding Non-Profit Award. Toi also presented last summer at the 2022 STEM ECOSYSTEM CONVENING in Michigan, a summit that attracts over 3,000 attendees including international government leaders of education and educational vision.
The JEKL Institute was the recipient of the 2017 Outstanding Non-Profit Award. Today The JEKL Institute provides services to youth (pre-K – 12 th grade), young adults (college students), and our aging population (ages 60+).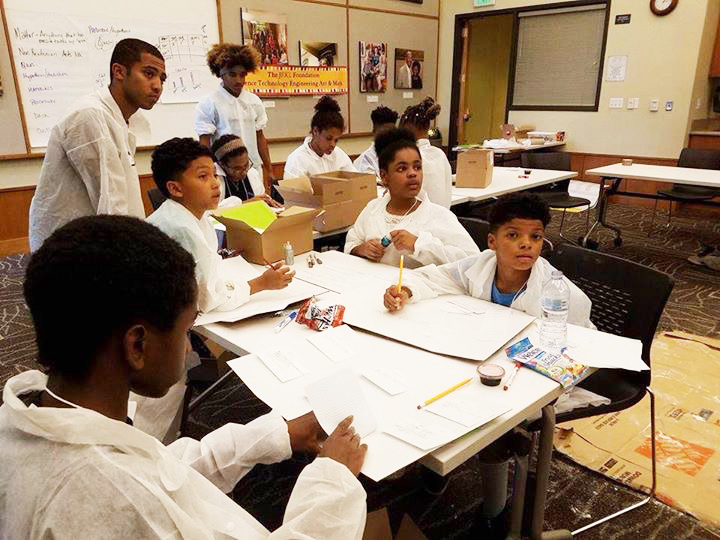 JEKL Is Rooted in Community
The JEKL Institute educators call all students "Doctor", and they are outfitted in white coats, empowering them to imagine the possibilities for a future career. We call them "doctor" because we believe they are capable of achieving said titles. We call them 'engineer" because we believe they are innately and uniquely talented to imagine, design, create and build, and indeed our young scholars do! Launching with Girls Scouts of CO in 2012, JEKL has served 1000s of metro Denver youth, through partnerships and programming, to include but not limited to Scalable Game Design (coding) & STEAM workshops that unambiguously target underrepresented and underserved youth!
Hands On! Interactive! Engaging! And most importantly, an immediate reflection of who they are and an opportunity to impose a two generational impact on families and community as we inspire youth to aspire and stretch themselves, to pursue and achieve greatness both measurable and repeatable! We transform every space into a laboratory for excellence, targeting the youth who has heard "No" far more than they've heard "Yes!" Our approach is experiential, purposely fearless-to-fail driven as we pursue and achieve success in our maker activities. We are eradicating this adversity to just try that our kids have adopted. We work with educators to address subconscious bias and unconscious discouragement. We incorporate the arts, performance & fine, imposing a holistic approach to address trauma and whole person development without announcement! JEKL seamlessly and unambiguously pours into our preK - 12 students, identifying and leveraging the untapped leadership qualities of all scholars, especially the ones who learn differently, who have been discouraged, empowering them to embrace their uniqueness and recognize that what makes them special, capable, deserving is what the world needs! Armed with JEKL's STEAM GENIUS BOX!, our scholars make magic happen!